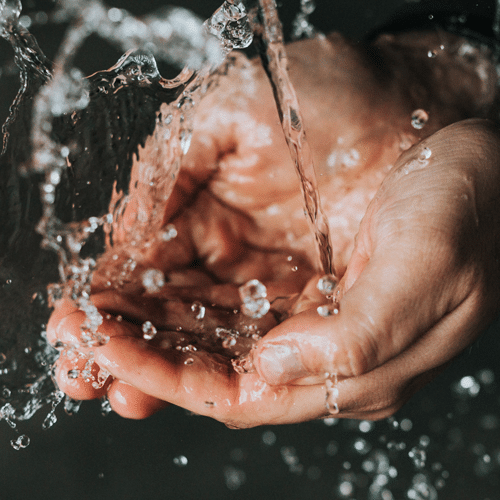 Many people have heard of Legionnaires' disease, but not everyone is aware of how it affects the human body and how prevalent it still is in the United States. There are many misconceptions about the disease and the bacteria that cause it. Some of the most glaring misunderstandings are how the disease is spread, how it is contracted, and how contagious it is.
Is Legionnaires' disease prevalent in the United States?
Legionnaires' disease is a waterborne pathogen that accounts for thousands of hospital admissions and a growing number of fatalities annually. According to an analysis published by Center for Disease Control and Prevention (CDC) in 2017, 76% of the jurisdictions analyzed reported a definite case of healthcare-associated Legionnaires' disease and it is often severe with a 25% case fatality rate. However, Legionella issues don't just happen in healthcare facilities, but also occur in hotels, long-term care centers, industrial plants, and other large facilities. 
What is Legionnaires' disease?
As a type of pneumonia, Legionnaires' disease is contracted by aspirating or inhaling mist and water vapor infected with legionella bacteria. Contrary to popular misunderstandings, the disease doesn't spread from person to person and can only be contracted through the environment.
For example, taking a hot shower and breathing in the infected mist, infected water accidentally gets into the lungs while drinking, or from air-conditioning units for large buildings. Adults over the age of 50 and people with weak immune systems, chronic lung disease, or heavy tobacco use are most at risk.
Where does legionella bacteria come from?
Legionella bacteria are naturally occurring and live in groundwater and soil. They can survive municipal water treatments and end up thriving in the warm, damp conditions of plumbing systems. The risk of Legionella issues elevates in large buildings that have mazes of plumbing lines and circulating hot water loops.
How is Legionnaires' disease treated?
Legionnaires' disease can be fatal unless the patient is tested and treated promptly. In young or healthy people, the disease may be mild, but for smokers, the elderly, or immunocompromised people, the disease can be deadly.
Many people exposed to the bacteria don't develop symptoms. Those who do develop symptoms may experience cough, fever, chills, shortness of breath, muscle aches, headaches, and diarrhea. People who have contracted the disease should visit their doctor to get medical diagnosis and get it properly treated with antibiotics.
Control legionella bacteria with water management and risk assessments
By learning more about Legionnaires disease, we can better understand the importance of Legionella testing and treating water systems for it. Legionella control should be in the water management plan and regular risk assessments of all facilities using water.
Having an effective water treatment system like Enrich Products Inc.'s (EPI) Copper-Silver Ionization system to control Legionella bacteria is crucial to public large buildings that are occupied by staff, patients, tenants, or customers daily, like hospitals, hotels, and factories.
—
Interested to learn more about our safe, simple, and effective approach to Legionella control and remediation? Visit the EPI System page. If you are ready to improve your facilities' water quality, contact our experts today for a free site assessment.