INDUSTRIES WE SERVE
Comprehensive Water Treatment Solutions For Your Facilities
Enrich Products, Inc. (EPI) helps numerous industries control Legionella with advanced Copper-Silver Ionization technology. Our professional team supports the EPI system and products 24 hours a day, 365 days a year, with on-site and remote customer services. EPI delivers a safe, simple, and effective Legionella control solution anywhere in the United States within 24 to 48 hours.
The EPI system and water treatment solutions are compatible with all plumbing systems and adhere to your unique state rules and regulations. Industries that benefit from EPI Copper-Silver Ionization systems:
Healthcare
Hospitality
Industrial
Housing
Schools
Commercial Buildings
Any large facility water consumer!
Major Industries In Need of Legionella Control
HEALTHCARE
Legionnaires' disease is a dangerous waterborne pathogen that accounts for thousands of hospital admissions and a growing number of fatalities annually.
Hospitals and long-term care facilities risk exposing immune-compromised patients and staff to the dangerous Legionella bacteria without effective water treatments like EPI Copper-Silver Ionization. Maintaining strong water management and proactive protection for healthcare facilities is crucial to control Legionella.
HOSPITALITY
Legionella bacteria occur naturally in warm, wet environments, which means Legionella issues can also occur in hotels, long-term care facilities, and large residential buildings.
The Center for Disease Control and Prevention (CDC) discovered that for non-healthcare-associated Legionnaires' disease cases, there is still a 10% case fatality rate. The safety of guests and staff is enough reason for hospitality facilities to control Legionella bacteria.
INDUSTRIAL
The food and industrial industries use water in many production processes. Many industrial facilities also have water vapor in the air. It is essential for manufacturing plants and industrial facilities to have a strong water management plan, conduct a regular Legionella risk assessment, and treat their potable water to keep products safe for consumption and minimizing health risks for employees.
How EPI Water Treatment Solutions Can Help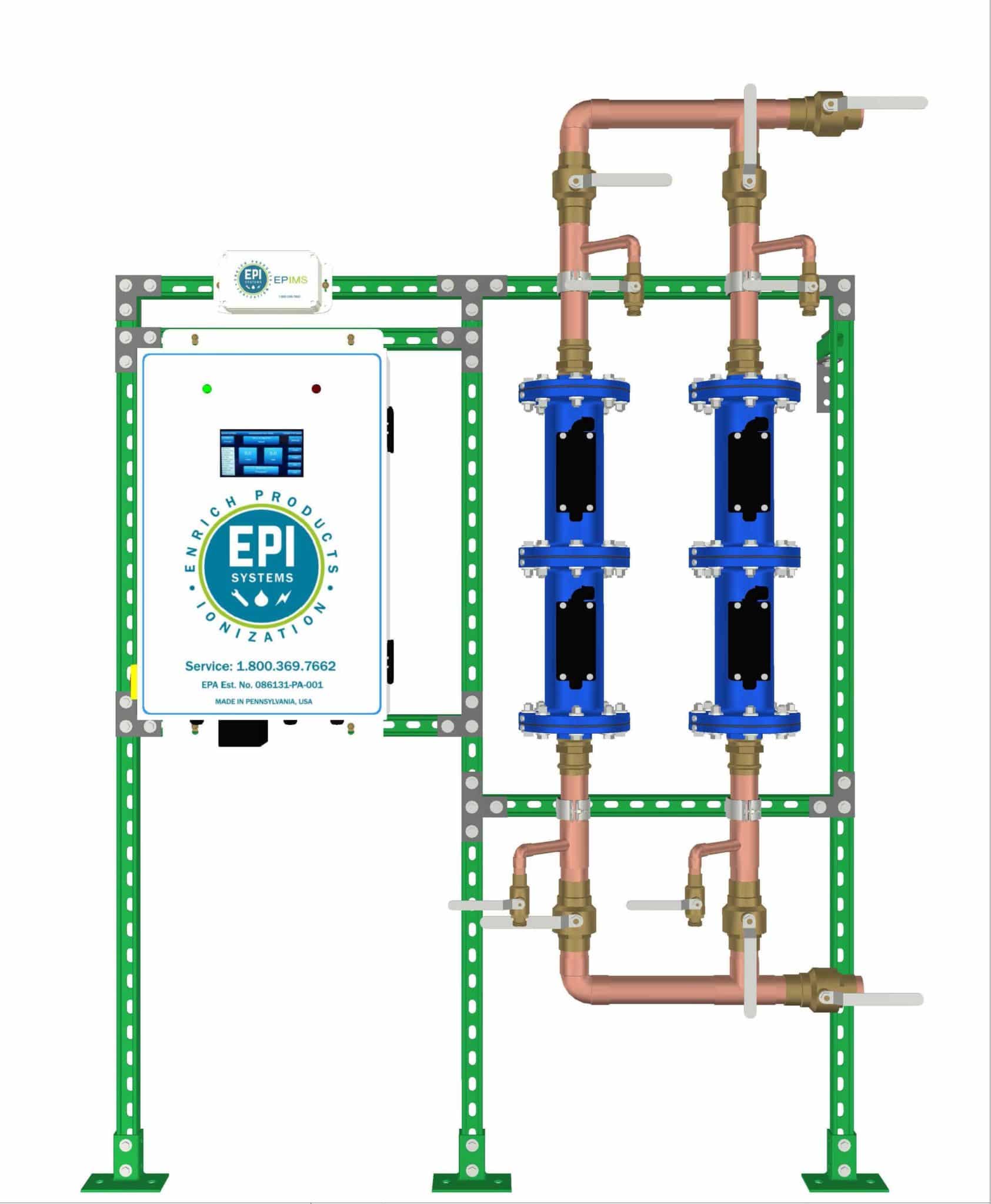 Our approach to Legionella control and remediation is safe, simple, and effective with EPI Copper-Silver Ionization.
EPI Copper-Silver Ionization:
Controls Legionella bacteria in potable water systems
Provides the lowest human toxicity rating for Legionella control
Eliminates the need for excessive use of hazardous chemicals
Protects pipes and is gentle on facility infrastructure
Offers real-time control, giving you around the clock protection
Provides 24/7 constant monitoring of Copper Silver Ionization and the entire plumbing system
Helps to ensure compliance with Occupational Safety and Health Administration (OSHA), ASHRAE, and CMS.
Comes with on-site and remote service options to effectively manage water quality and risk in your facilities
Have more questions about Legionella control or water treatment?
You might find them answered in our
FAQs
!
Ready to Improve Your Facilities' Water Quality?
Contact the experts at EPI for a free site assessment!
TALK TO OUR EXPERTS
About Enrich Products, Inc
Since 1997, Enrich Products has been providing healthcare, hospitality, and other communities with Copper-Silver Ionization for the control of Legionella in potable water systems. EPI equipment is proudly manufactured in Pittsburgh, PA and distributed throughout North America.
CONTACT EPI SYSTEMS
919 Penn Avenue
Pittsburgh, PA 15221
1-800-369-7662
[email protected]